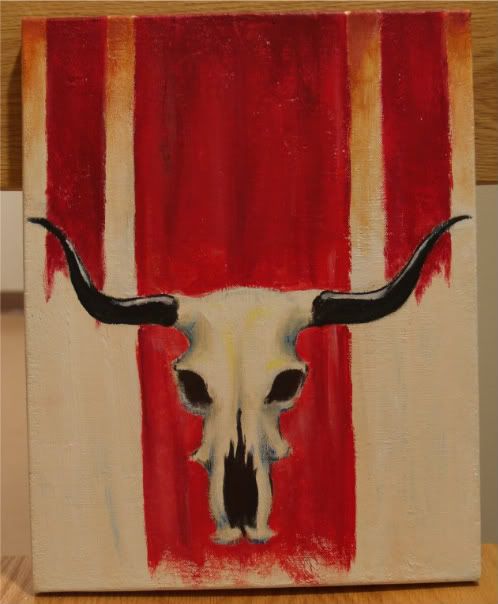 "

Sangre

" acrylic on canvas
This was something that took me ages to start, but not very long to complete. The original layout was completely different, and I think there's about a million layers of gesso packed on after each time I changed my mind. You can blame PMS, which would make the title "Sangre" very fitting...
My favorite part of this was the red banners. They were an unplanned decision (much like this whole painting was, oh hey!) but I think they pulled everything together well. Unfortunately, they started as a desperate attempt to "bandage" another mistake, and somehow became the most endearing part to me. The banners also gave way to the title.
It was a hair puller, to be honest. I think it should have been titled "Mi Sangre, mi dolor...MIERDA!"
-Larissa


(PS. Boston win game THREE of their first round with Montreal! LETS GO BRUINS!)